Over the winter, I've accumulated a bunch of parts. I'm trying to get my garage and basement back in order as all I have parts everywhere in boxes, on shelves etc. I have no use for them, if you see something you like or if you have any question, feel free to send a PM. ALL PARTS ARE LOCATED IN VAUGHAN, ONTARIO. Will ship at buyer's expense. 3% PayPal fee in effect.
240SX Parts
Cruise control from KA24DE: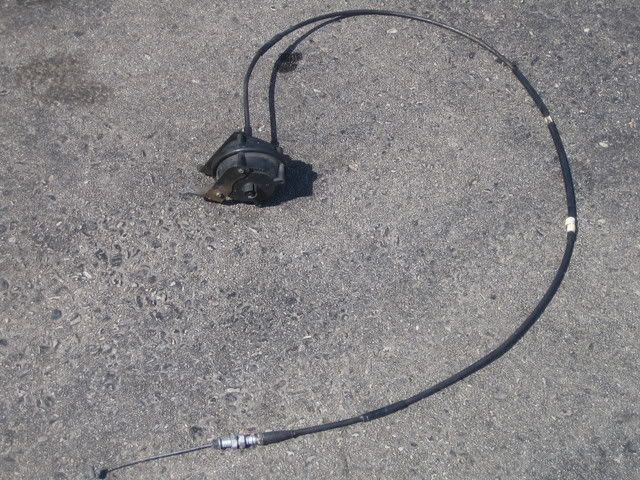 Price: You name it!
240SX Fastback Complete Tail Light Assembly: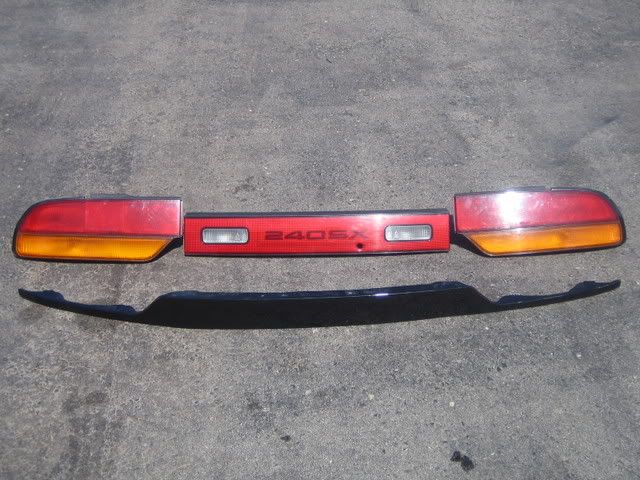 Lights are in fair condition, need to be polished, everything works, comes with everything there. Lower garnish has a little dent in it, not terribly bad.
Price: $40 - No longer comes with underpanel
KA PARTS
KA24DE Engine Cross Member:


The crossmember is in great condition, it's a little dirty, but nothing a little degreaser can't handle. There is no major rust on this piece (there's a little surface tarnishing where the engine mount used to sit, but that's about it).
Price: $20
KA24DE OEM Intake Setup:


Comes with everything in the 3 pictures above. Used, perfect condition, no cracks, holes, etc.
Price: $20
KA24DE Sparkplug Wires AND NGK IRIDIUM IX (BKR5EIX-11) Sparkplugs!!: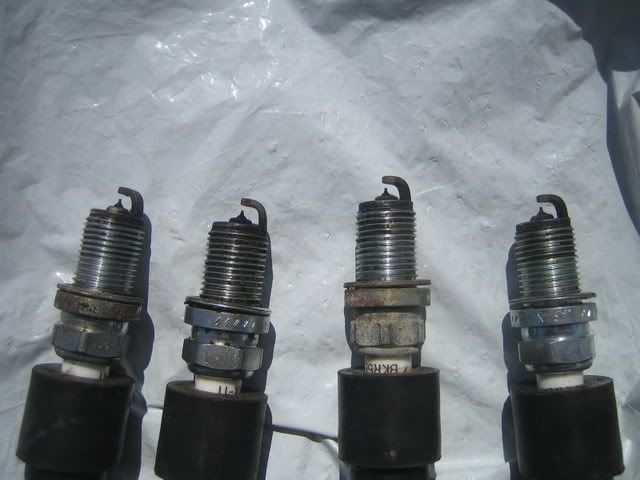 Not sure how long the wires have been used. Plugs were only used for 50KM (YES, 50KM TOTAL), still have a ton of meat on them, practically brand new!
Price for the set: $40 PRICE DROP—>$35
KA24DE Polished Intake Pipe: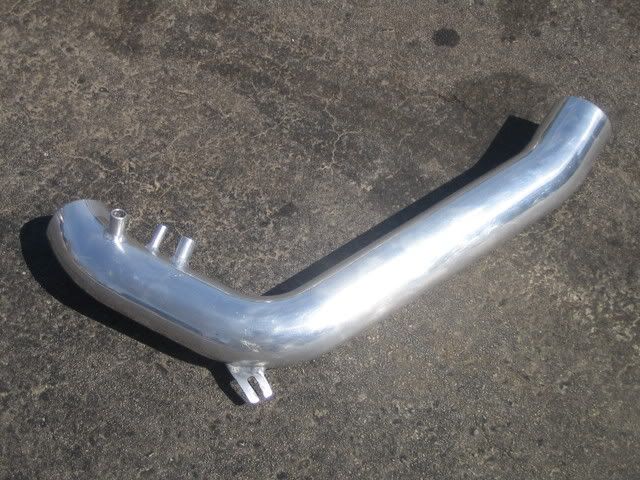 Intake was only used for about 2 months, no dents in metal. I also believe I have the MAF adapter for this. Will sell with both pieces.
Price: $25
ACCESSORIES/GAUGES
AutoMeter Sport Comp Silver Tachometer:

The last owner of this tach looks to have sprayed over the bezel. Did a half-assed job with it, tach looks like it'll still work. Wires are back have been cut. Needs a little TLC to get good again. Also, he removed the display button. I'll let this go for really cheap. The tach looks like it'll be good for displaying RPM only as it stands, dont think you'll be able to throw a shift light on it.
Price: $15
RB PARTS
RB20DET Turbocharger…excellent condition!-Read description below photos: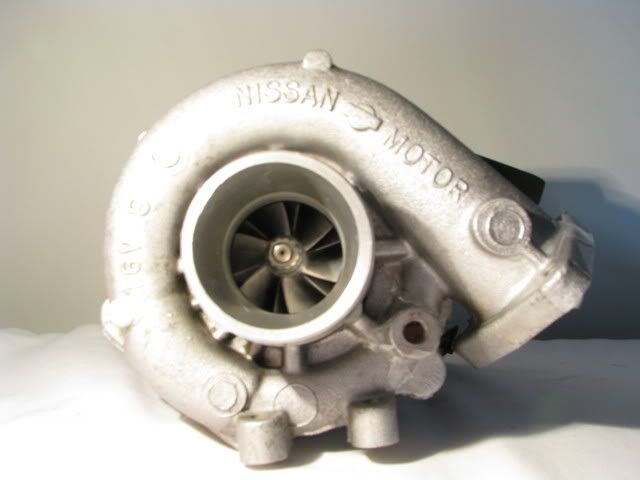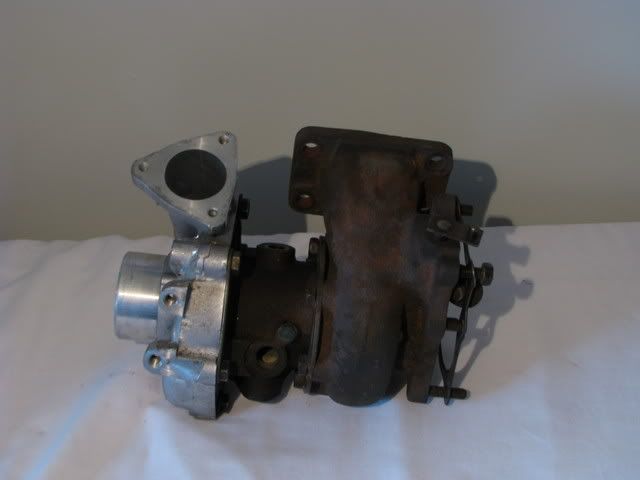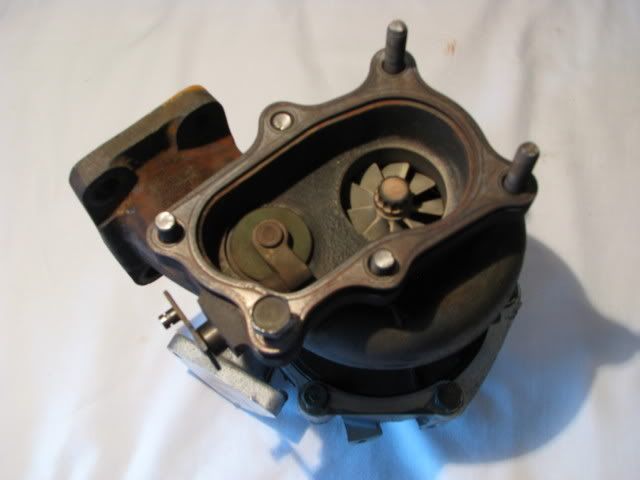 Turbo is in great condition, no shaft play, this does not come with a wastegate actuator. The turbine and compressor wheels are in perfect health, no chips/damage. The only thing is that whoever took this turbo off cracked 3 bolts on the turbine housing. Not a terribly hard or expensive fix.
Price: $150 (OBO…DONT LOWBALL) shipped anywhere in Canada (+ 3% PayPal fee)
RB20DET/RB25DET Polshed T3 Top-Mount Turbo Manifold BRAND NEW!:

Bought this afew months ago for a pretty penny ($400). Wasn't cheap. I cant use it as the turbo I'm running is too big and knocks up against my cylinder head. Welds look great, looks to be a sturdy manifold. Does not come with bolts/studs/gaskets.
Price: $200
RB20DET A/C Condensor & brackett:


Bought it with my engine, never got around to installing it.
Price: PM me.
RB20DET Chargepipe:

In great condition, no cracks, no dents, does not come with BOV.
Price: $5
RANDOM PARTS:
Flex-A-Lite Fan Controller: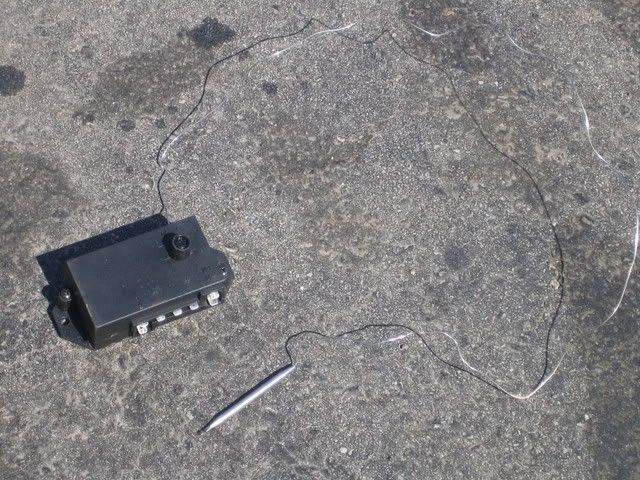 Pulled this out of my S13, not sure of its working condition. Comes with what you see there. Mechanic wired it up for me, never used it as a short while ago, I decided to undo the wiring he did and straight-wire my fan to a manually switched circuit. Comes with the temp. probe.
Price: Make me an offer.
Hayame Polished Muffler: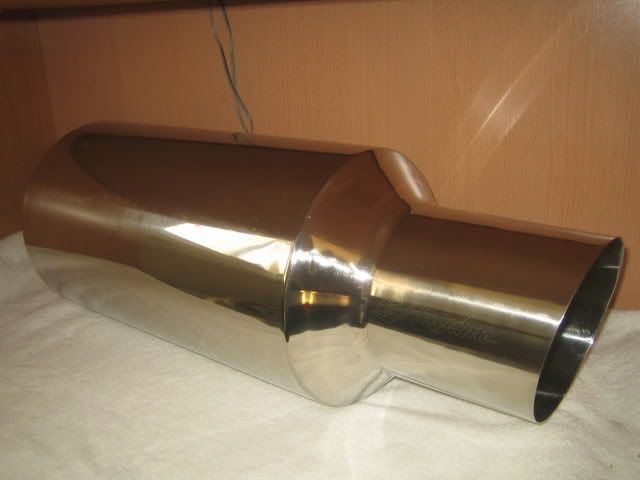 Never used, has a MASSIVE TIP (5.5" +/-) and a 2.5" inlet. Muffler is fully polished, no dents, afew little tiny scuffs here and there, you wont be able to see it when mounted. Would be great for a custom exhaust…almost looks like the A'PEXi Dunk Megaphone muffler.
Price: $85
Tuned Grill Mesh:

Full package of the stainless grill mesh, never used.
Price: $10