ok so i decided to make a new post to show what's still available and what's sold.
items that are sold
iphone - sold
hks bov - sold
300zx rear brakes - sold
30mm cross drilled and slotted rotors - sold
17" rs limited elites
dont clear z brakes without spacers
looking to trade for a set of 17's or 18's that do.
two back tires have 80-90% tread left fronts are about 60-70%
no curb rash
$460 (firm) or trade for coilovers for s13
stock 180sx wheels with tires
all tires have about 80% tread left
120$ (firm)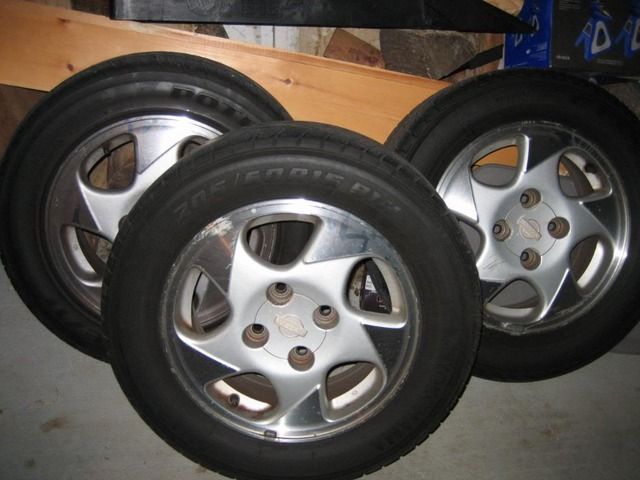 240sx side skirts s13
primed grey
no cracks or anything like that
i don't have a photo of these $90
random jdm pioneer deck
no pics
it works thats all you need to know
with stereo bracket and under tray (will not part unless you want to pay $20 for the bracket and under tray or deck)
20$
so im going to sell my sr out of my 180sx. The engine is in great shape, i just put a new(refurbished) alternator, refurbished stock turbo. the car runs great, very smooth.
my plan is to include everything you need to swap this into your 240sx.
engine
trans
ecu
wiring harness (uncut)
intake maini
turbo elbow
180sx exhaust elbow back (minus cat, but can include it if i have to)
smic and all piping
sr rad with hoses
ac compressor
drive shaft
basically ill be including everything you need.
2700$ OBO. before you gawk at the price look at what's included, this is a COMPLETE swap you don't need to buy anything (other than fluids ) THIS PIC WAS JUST TAKEN: IT IS THIS CLEAN!
300zx aluminum front brake calipers (freshly painted with hear resistant caliper paint)
brand new pads
brand new cross drilled and slotted rotors (redrilled to 4x114.3… will fit both 5 bolt and 4 bolt)$350 or
calipers : $220 obo
pads : $60 (firm)
rotors : $125 obo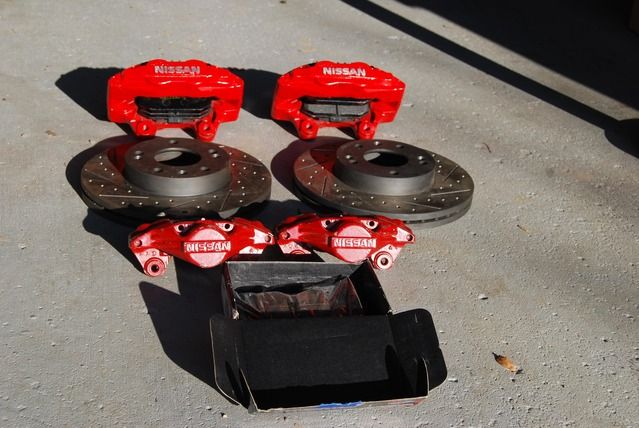 pm is key