Hey guys Im new here.I live in Clarence, NY right now, and this is my 1998 Pontiac Grand Prix GTP.
My friend found this car for me, the guy had blown the old motor up, and my friend was taking the s/c and a bunch of other parts. The car is in awesome shape, and it has a brand new tranny with a little over 1,000 miles on it. The guy gave me the car for $500 and I have since put a new engine in it and started modding.
So far:
Eibach Springs
KYB Struts
Thrasher CAI
Borla Catback Exhaust
180* Thermostat
NGK TR6 Plugs
8000K HID Kit
Tuned using my DHP Powrtuner.
Mods coming soon:
Pacesetter Headers
Gen V Blower
3.4 Pulley
and a couple other goodies over the winter

Im not new to modding these w-bodies.Some of you might have seen me at Lancaster, the 1/8th, with the maroon 1999 Monte Carlo Z34. Best run in that was 13.6 @ 101at NYIRP, and at Lancaster the best run I cud muster with as shitty as that track is was a 8.95.
Mods on that were
Short Stack Intercooler
Ported Gen 3 Blower
3.4 Pulley
Ported LIM
Headers
3 inch downpipe
Custom 2.5" catback
and just a bunch of other goodies
Since I've bought the GTP though, Ive demodded and sold her. But for old times sake and for those interested: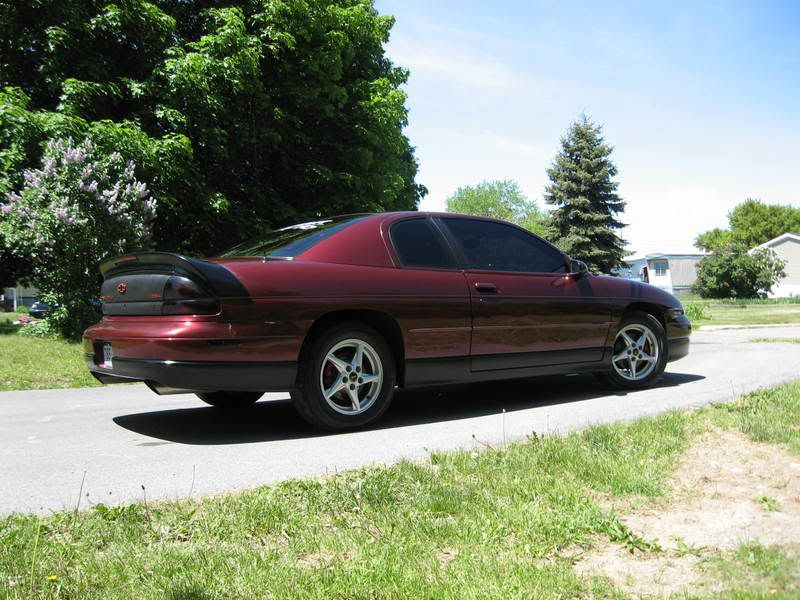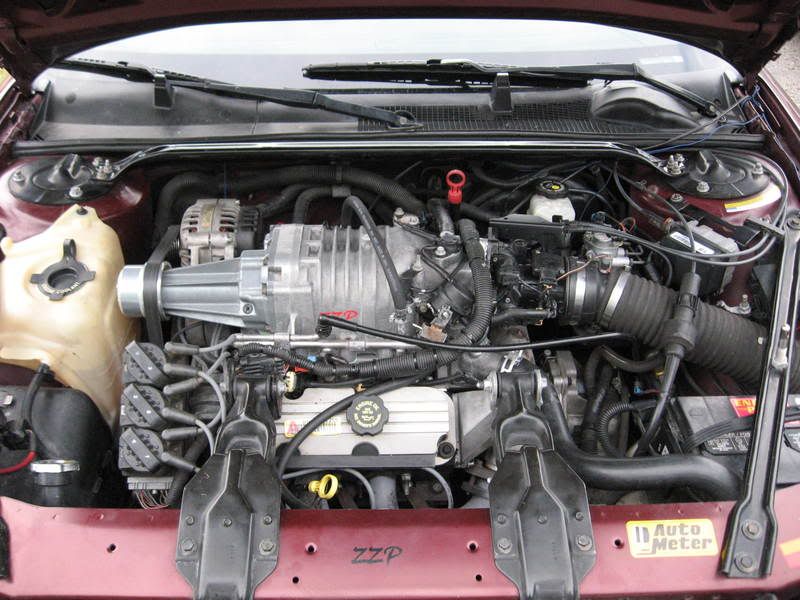 And the GTP