I'll just keep updating this with pics.
At the moment i still don't have the car, but i am going to need it very soon. (hint hint, MPD47)
Some of you probably saw these pictures of the engine and transmission. Don and I pulled it out of andy neal's skyline GTR. It has a few mods like splitfire coilpacks and a 3 puck clutch. It may have cams. We are not sure (note classic shocker pose):
Now, the first step was to remove the oil pan. I could buy the RB25 pan, but i don't want to for the following reasons:
it's 280 bucks
the rb26 pan is cast aluminum, it's stronger and has better heat transfer.
rb26 pan has sick baffling, as well as kickouts
rb26 pan bolts to transmission. Rb25 does not
rb25 pan needs to be modified to work with the rb26 oil pickup. A substantial amount of the rb25 windage tray needs to be removed to facilitate fitment.
This is what a stock unit looks like: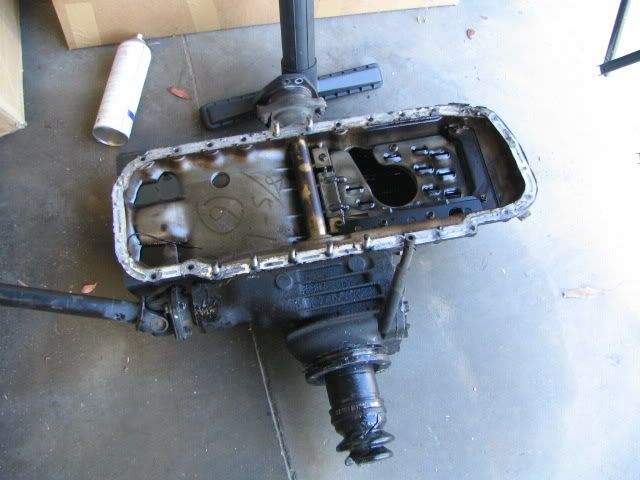 Step one was to remove the differential and all the bearing races. A good portion of the remaining casting was removed with a sawzall.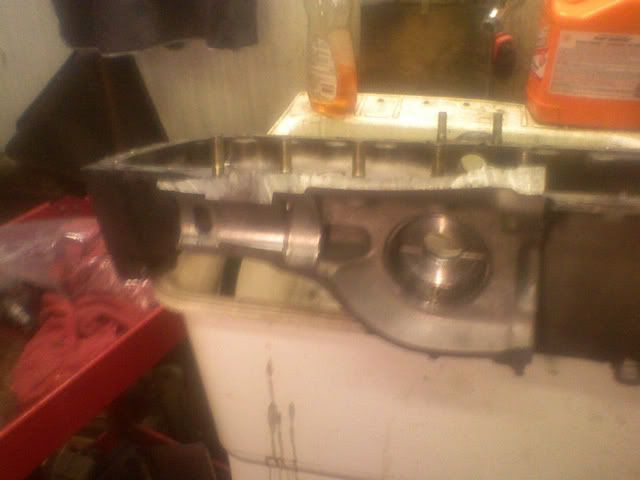 Then we took it to the mill. The remaining material was hogged out with a 2" 8 carbice face tool. This is a fringe benefit of my job…

The result:

Then i used a sander and dynafile to smooth the sharp edges and blend some of the steps from machining:

The result:

The final step will be to plug weld the two holes where the transaxle pierced the pan. LowlyOilBurner doesn't know yet, but he is probbaly going to do it for me. <3