So many of you know how long I've had this build planned, and that I finally bought a truck about a month ago.
Bought this 1972 Ford F-250 camper special. 2wd truck with big block 390 and a c6 auto. Realistically, I bought the truck for the frame and body. Here it is the day the previous owner drove it to my shop for me.
about two weeks ago I listed the engine/trans combo on Craigslist and had an email a few hours later…guy from Lockport came out last weekend to hear the truck run and take it around the parking lot, gave me asking price no questions asked. Pulled the motor and trans today with @GV1390 and @pirite.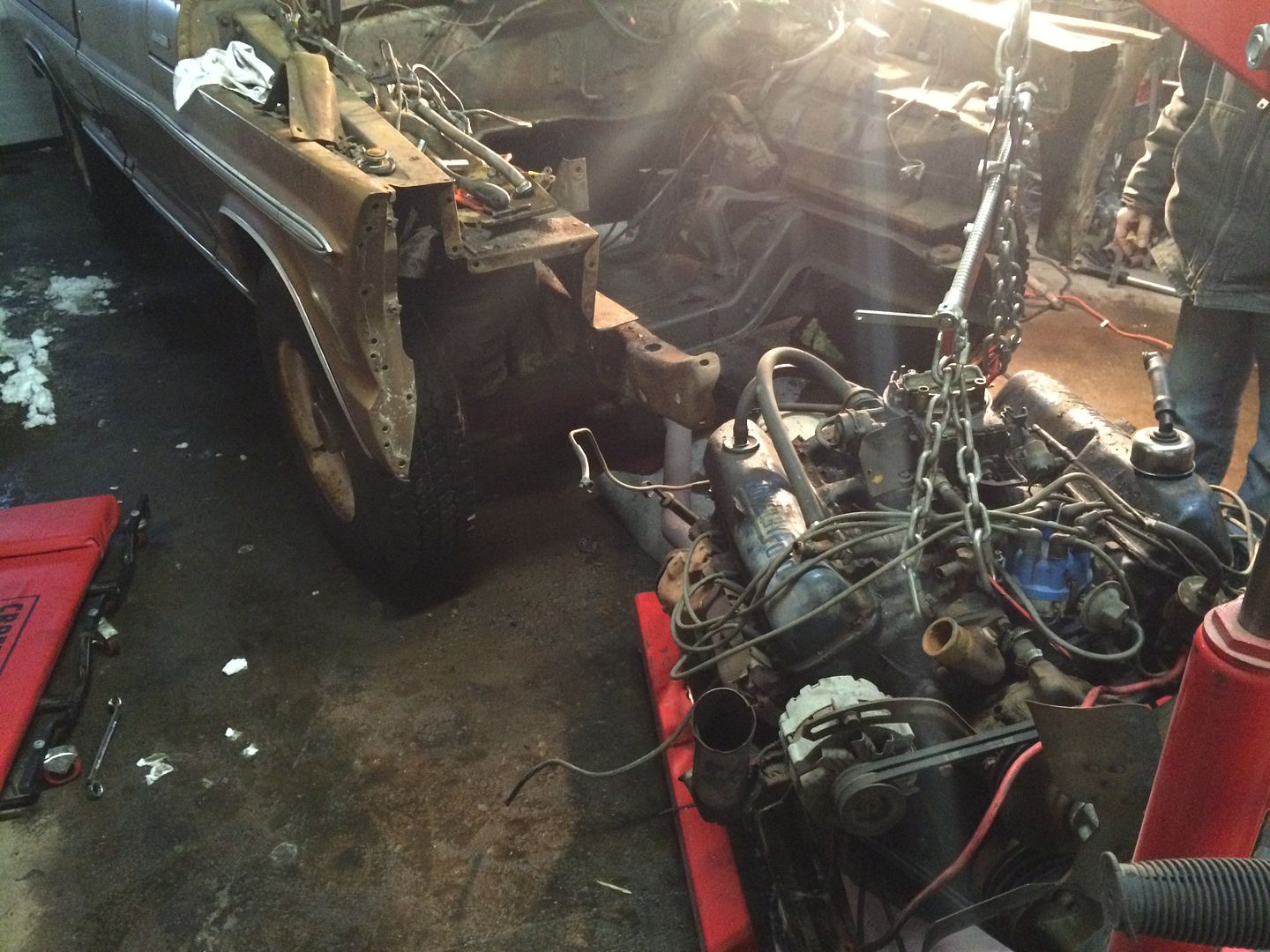 so now the hing begins for donor parts. I have a line on a whole interceptor crown Vic for $700 I may buy for the engine/harness/ecu and front suspension, then locate a reasonably priced manual trans (t-45 or tremec 3650)
stay tuned.