my project fizzled out because I don't have the spare time in the shop (which is a good thing I guess) and I just dont want to wait for machine work to complete the RWD project.
So here is whats for sale.
Block is an AWP, stock bore. Approx 3Kmi on the build
JE forged 8.5:1 valve relief makes them NON-Interference
IE 20MM rods with ARP bolts
ACL rod bearings
OEM main bearings
EuroSpec main studs
OEM Balanced 1.8T crank
ASKING $800
Head: Rebuilt and hasnt been run yet. Prior build had less than 5Kmi IIRC
-Schrick solid lifter conversion kit
-Schrick cams
-Schrick titanium springs and retainers
-+1MM Schrick valves
-Ported AEB head
-NON VVT tensioner and all included
Built to rev to 10,500 RPM!!!
ASKING $2600
Intake manifold: Never used
-AEB lowers
-RMR D shape plenum
-Rounded in runner entrances
-Pro-Products 75MM cable mustang throttle body
-black wrinkle coated
-new gasket included
ASKING $450
Exhaust manifold:
-Real ATP 20V T3 log manifold. Silver ceramic coated. 3Kmi prior to new coating
ASKING $220
Extras included:
ARP head bolts only used once, they say 3-5 uses until they need to be replaced. $50
Copper/rubber reusable oil pan gasket… the heck with RTV. $15
Hybrid OEM aluminum/steel 1.8T oil pan. $75
Oil return flange 1.8T pan flange to -10 AN fitting. $20
Stock oil filter housing with -4 AN outlet adapter. $20
Mocal thermostatically controlled oil cooler plate $60
Green coolant temp sensor $10
830 CC injectors $150
2 OEM knock sensors $20 EA
4 good new style coil packs $15 EA
ATP 3" down pipe with recirculation for a 38MM tial wastegate welded on. Magnaflow highflow CAT, Magnaflow 3" in 5" dia muffler, dumped under the car. extra 02 bung for wideband welded on. Fits like a glove with the ATP manifold and a 3076R. its Vbanded in 2 places so it will fit any Vband outlet big turbo and not hit the firewall $350
38MM Tial wastegate $120
Spec stage 3+ clutch disk brand new in box. $110
Spec stage 3 pressure plate 3Kmi on it $50
Boxed clutch for for 02J with 3Kmi on throwout bearing $50
That might cover it. I am done with 1.8T's for a while I think so its time to liquidate.
Block I paid $1500+ or so to build. Head has over $5000 invested in it and I got it for $2600 here: http://forums.vwvortex.com/showthread.php?4836868-FS-Schrick-Solid-Lifter-Conversion-20V-AEB-head-Ported-Polished-Machined-10-500rpm-PICS&highlight=solid+lifter+AEB. Intake manifold has about $500 into it. Exhaust manifold is $400 and $100 for coating. clutch disk is $150. $200 for wastegate. $600 into the exhaust and down pipe. $240 in injectors. $60 for mocal plate.
There is almost $10K in parts here here. This motor was built right, and will make 500whp without even thinking about it, 600whp sure. 700whp yep, 800whp could… anyone looking for a setup like this knows what its going to produce in the right hands. rev it to the moon and let that massive turbo spool at 6000RPM and hang the hell on till 10,000rpm!
I am looking for $6000 for everything listed, and what ever other 1.8T related things I can find in the shop. Radiator, e-fans, plumbing, fittings. Add a turbo, oil lines, fuel lines, and an ECU and you have one of a hand full of 1.8T's ever built like this.
This is the motor when it was freshly built only 4Kmi ago. I still have to get up to the shop to take a pic of the condition now. It was never run lean, only ran 26psi on a 3076R with it, never saw anything past 7500rpm, properly broken in using Lucas break in additive then ran full synthetic oil. Assembled by Boyds Motor Works in Gloversville NY. Motor is mint. Current condition pics coming soon. ASKING $800
Here is the big box of stuff for sale.
Real TIAL 38MM wastegate. With a custom made angle to keep it from hitting the ATP manifold. Works perfectly with the downpipe recirculated back in.
$120
Valve cover yet to be sand blasted. Will be blasted if requested free of charge. $30 or $55 WITH AN FITTINGS WELDED[/B]
Extra oil pump for spare. $40 Powersteering pump and bracket. $40 Good working OEM Bosch alternator. $75
Timing belt tensioner (4kmi old) roller (4Kmi old) extra cam pulleys. AEB pulley is on the head not pictured.
Siemens 830CC injectors. had a 15 micron fuel filter prior to fuel rail. Polished ATP fuel rail. New T3 gasket and OEM AEB intake gasket.
Custom catch can with 3, -6 AN fittings $75
Mocal Thermostatic oil cooler plate and extension. $60
Bunch of coil packs. All working fine. 2 other bolt down and one regular are not pictured but somewhere here in the shop.
Spec pressure plate and boxed clutch fork with 4kmi on the throwout bearing. Pic of the new disk will come soon. Also throwing in the 6 puck Stage 3 with 4kmi on it for a spare.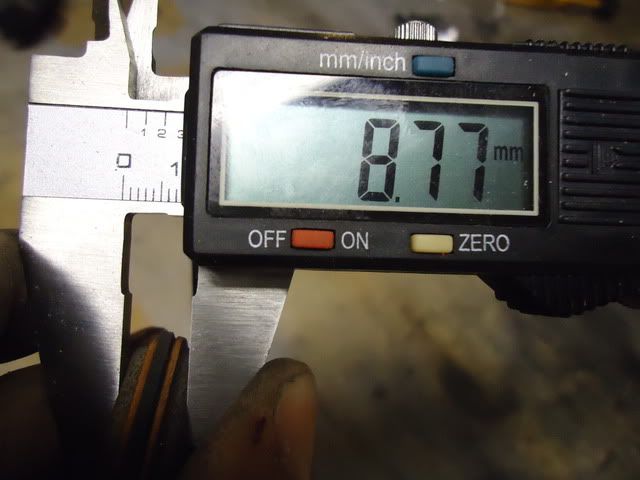 Stock radiator with 2, 12" e-fans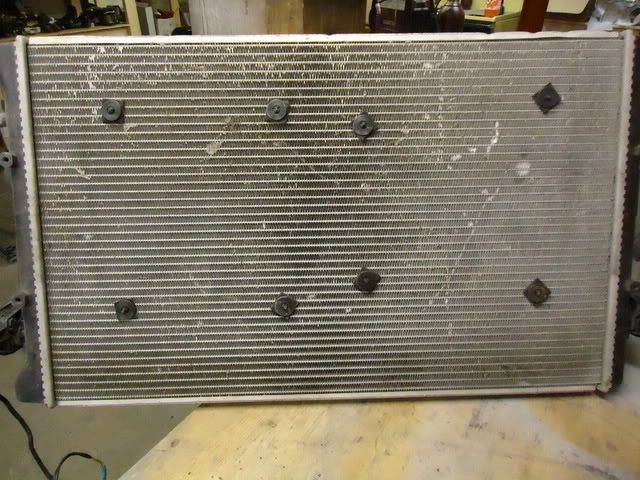 Custom intake manifold. AEB lowers. Rounded in entrances. Welded inside and out. RMR D shaped plenum tapered to feed runners equally. 75MM Pro Products cable throttle body. Wrinkle coated black. $450
75MM throttle body from a Passat I think it was in case you need DBW. $50
ATP T3 Manifold. 4Kmi on it. Freshly ceramic coated silver. $220
ATP 3" downpipe, Magnaflow Highflow stainless cat. Magnaflow 3" stright through stainless muffler. Downpipe is recirced and fits the 38MM TIAL like everything is pictured above. 3 o2 bungs welded on. OEM wide band, aftermarket wide band and what ever else you need. $350
Spare axles. 2 for a 5 speed and 2 for an auto. $100 EA
More to come. I will part it out too I guess. so make offers on the parts you see that dont have prices.