Brand new with 42 miles on the clock.
First mod: STM Banner
lol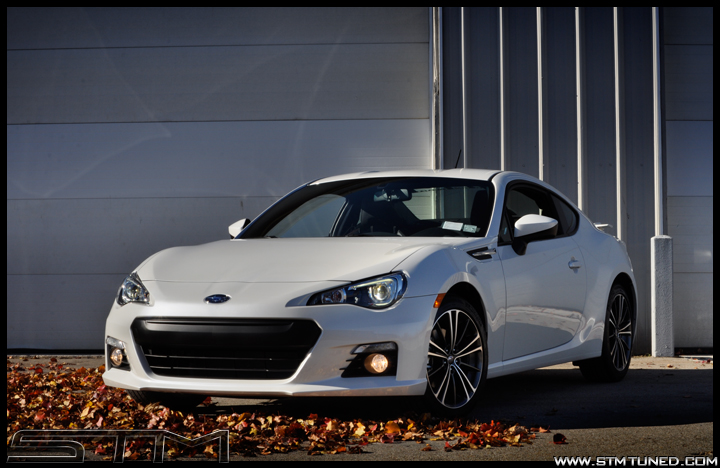 High-Res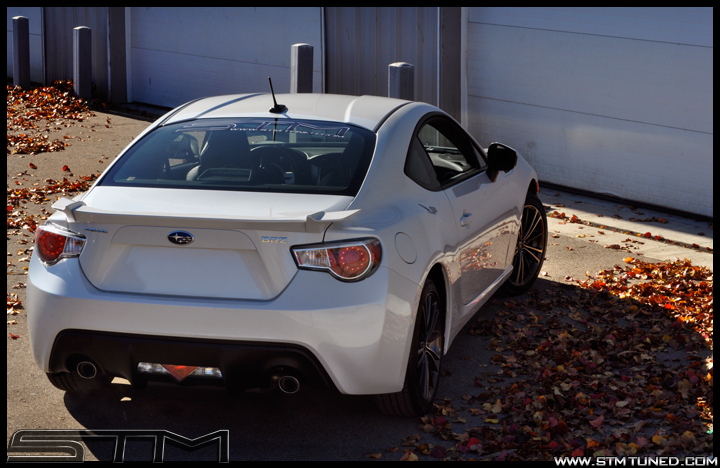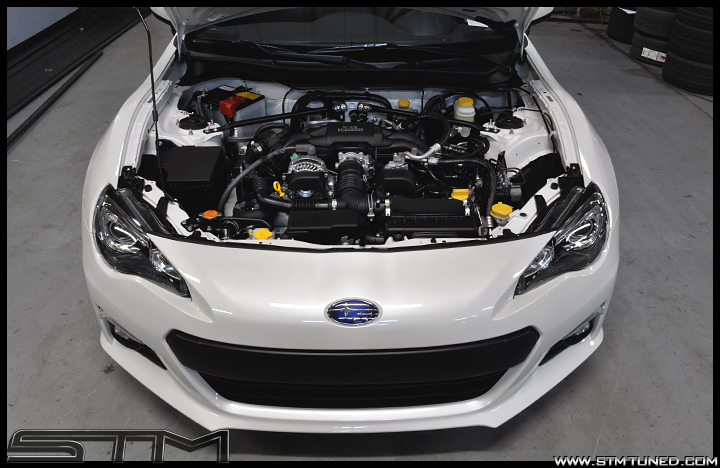 Definitely adopted, but coming home to live with this family means little brother has a name to live up to.
It's not even officially winter yet and I'm excited about Spring! Can't wait to get a photo of the STM white car army all assembled and ready for battle!
The BRZ is sitting on the dyno ramp right now waiting his turn… to get laughed at! It's a good looking car, drives very solid, handles corners, XM, navigation, nice interior, heated seats, HID's and for under $30k, I was personally thinking about buying one… once STM releases a turbo kit of course
We have all winter to start making parts!
Stay Tuned.