Imitation may be the sincerest form of flattery, but Germany's BMW AG says a Chinese carmaker's SUV is too similar to one of its own.
The Munich-based automaker filed suit in Frankfurt this week against Chinese car maker Shuanghuan Automobile to prohibit it from selling its new model dubbed the CEO. BMW said the sport utility vehicle was a copy of its own X5.
Undaunted, the Chinese company's European importer brought the SUV to the Frankfurt auto show.
"China is here and we are here at the fair," said Karl Schloessl, chief executive of China Automobile, which plans to import and sell the car in Europe. He said the car was designed independently.
The spat reflects wider concern among Western companies, many of whom want to do business in China's vast markets but also protect their own copyrights.
Shuanghuan maintains that the CEO bears no resemblance to the X5, either in style or price.
The X5's starting price in Europe is $81,560, while the CEO's base model will sell for $35,800.
"The issue directly concerning BMW is that there is a Chinese carmaker trying to copy the side and rear view of the previous generation of our X5 model," BMW spokesman Wieland Bruch said. He said a close inspection would reveal any differences, but a first impression would not.
---
Ok what do you guys think… Do they have a case?
2008 Shuanghuan CEO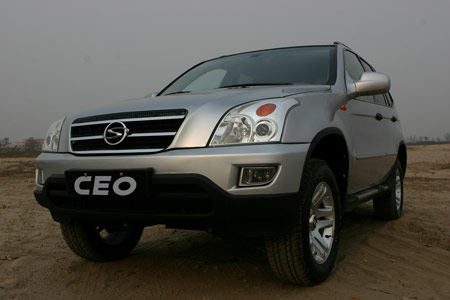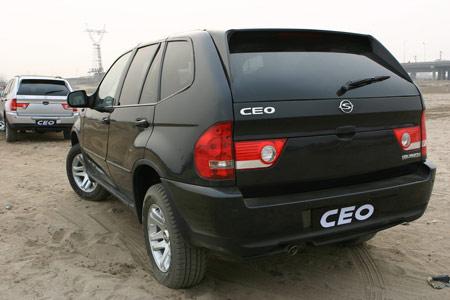 2006 BMW X5
Side to side